Welcome to Balance Massage! Specialists in Massage and soft tissue treatments Your choice of qualified and experienced therapists, you know you can trust Balance Massage because we've been your first choice in Ponsonby and Auckland for over 12 years! We specialize in therapeutic and remedial massage, sports, pregnancy and relaxation massage, aromatherapy, reflexology, dry needling and myofascial cupping. Balance Massage was the official massage provider for Run Auckland for 8 years "every body needs balance!" Our Mission: To enable you to 'Find Balance' and maintain your health through the use of massage therapy and related bodywork in a relaxed and professional environment from therapists you can trust! Gift Vouchers: Can be purchased here now, same day service, can be emailed to you or directly to recipient, so easy! We have one price which can be redeemed with both junior and senior therapists. Includes a processing fee.
Kiam Frohlich
Massage Therapist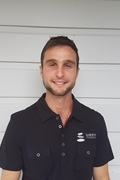 Currently awaiting registration. Diploma in Therapeutic Massage and Certificate in Acupressure and Thai Yoga Massage. I specialise in remedial, therapeutic and relaxation massage using acupressure, stretching, dry needling and other various techniques to bring your body back to it's optimal structure, balance and alignment
Tamar Lazarus
Massage Therapist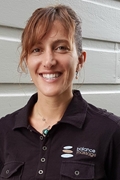 Registered with MNZ (Affiliated with Southern Cross) Tamar specializes in therapeutic massage and has a Diploma from Wellpark College. Massage comes naturally to Tamar as she grew up with it and can focus in swiftly to the areas that need attention. As well as reducing muscular pain and discomfort Tamar is an expert at restorative massage.
Jane McClurg
Massage Therapist & Company Director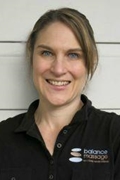 Registered with MNZ (Affiliated with Southern Cross). Jane completed her massage training in 2000. She specializes in remedial, therapeutic, relaxation and sports massage with an interest in contributing to her clients well-being through the use of bodywork, massage and dry needling.
Lisa Buchan
Massage Therapist & Company Director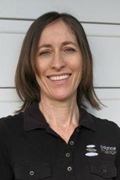 Registered with MNZ (Affiliated with Southern Cross), Completed my massage training in 1997, a PostGrad Cert in Health Science/Sports Medicine and many other courses. I specialise in remedial, therapeutic, sports and relaxation massage to help you achieve balance and optimal well being in your life, manage pain, recover from injuries and reduce stress using massage, reflexology, myofascial cupping, dry needling and stretching, as well as education.
2 Sheehan Street, Ponsonby, Auckland
093780059
Monday

Tuesday

Wednesday

Thursday

Friday

Saturday

8:30am - 8:00pm

8:00am - 8:00pm

8:00am - 8:00pm

8:30am - 8:00pm

8:30am - 8:00pm

8:15am - 5:00pm