Welcome to Balance Massage! Specialists in Massage and soft tissue treatments Your choice of qualified and experienced therapists, you know you can trust Balance Massage because we've been your first choice in Ponsonby and Auckland for over 12 years! We specialize in therapeutic and remedial massage, sports, pregnancy and relaxation massage, aromatherapy, reflexology, dry needling and myofascial cupping. Balance Massage was the official massage provider for Run Auckland for 8 years "every body needs balance!" Our Mission: To enable you to 'Find Balance' and maintain your health through the use of massage therapy and related bodywork in a relaxed and professional environment from therapists you can trust! Gift Vouchers: Can be purchased here now, same day service, can be emailed to you or directly to recipient, so easy! We have one price which can be redeemed with both junior and senior therapists. Includes a processing fee.
Jane McClurg
Massage Therapist & Company Director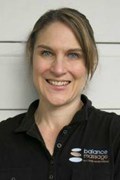 Registered with MNZ (Affiliated with Southern Cross). Jane completed her massage training in 2000. She specializes in remedial, therapeutic, relaxation and sports massage with an interested in contributing to her clients well-being through the use of bodywork, massage and dry needling.
Lisa Buchan
Massage Therapist & Company Director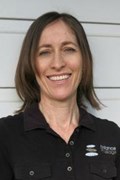 Registered with MNZ (Affiliated with Southern Cross), Completed my massage training in 1997, a PostGrad Cert in Health Science/Sports Medicine and many other courses. I specialise in remedial, sports and relaxation massage to assist you with optimal well-being, managing pain, and to prevent and manage injuries through the use of massage, myofascial cupping and dry needling, as well as education. I have worked with many sports individuals and teams from weekend warriors to the elite.
Jun
Massage Therapist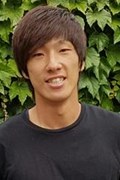 I believe massage is a powerful tool for healing and revitalising body and mind. My main interest lies in helping sports people with general maintenance, injuries and acute and chronic pain using techniques to identify origins of discomfort, imbalances and postural misalignment. I use holistic personalized treatment plans to suit your specific needs and goals, with NMT, Myofascial Release, Trigger Point Therapy, Sports, Deep-Tissue and Relaxation Massage. Have massaged at many sports events.
Danielle Ryburn
Massage Therapist, Aromatherapist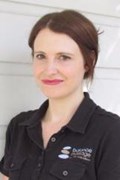 Registered with MNZ (Affiliated with Southern Cross), Extremely passionate about my role as a remedial massage therapist and all the physical and psychological benefits. Dedicated to working with each client's individual needs and goals. Trained as a remedial therapist and aromatherapist and enjoy incorporating essential oils into my treatments as an added holistic touch. Specialise in Remedial/Therapeutic, Relaxation/Swedish, Aromatherapy, Pregnancy and Sports treatments.
2 Sheehan Street, Ponsonby, Auckland
093780059
Monday

Tuesday

Wednesday

Thursday

Friday

Saturday

8:30am - 8:00pm

8:00am - 8:00pm

8:00am - 8:00pm

8:30am - 8:00pm

8:30am - 8:00pm

8:15am - 5:00pm