Welcome to Balance Massage! Specialists in Massage and soft tissue treatments Your choice of qualified and experienced therapists, you know you can trust Balance Massage because we've been your first choice in Ponsonby and Auckland for over 11 years! We specialize in therapeutic and remedial massage, sports massage and relaxation massage, aromatherapy, neuromuscular therapy, reflexology, craniosacral therapy, lomilomi hawaiian massage, dry needling, myofascial cupping, therapeutic hot stone massage and indian head massage. Balance Massage was the official massage provider for Run Auckland for 8 years "every body needs balance!" Our Mission: To enable you to 'Find Balance' and maintain your health through the use of massage therapy and related bodywork in a relaxed and professional environment from therapists you can trust!
Jane McClurg
Massage Therapist & Company Director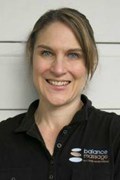 Registered with MNZ (Affiliated with Southern Cross). Jane completed her massage training in 2000. She specializes in remedial, therapeutic, relaxation and sports massage with an interested in contributing to her clients well-being through the use of bodywork, massage and dry needling.
Lisa Buchan
Massage Therapist & Company Director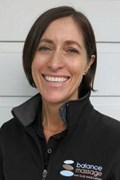 Registered with MNZ (Affiliated with Southern Cross), Completed my massage training in 1997, a PostGrad Cert in Health Science/Sports Medicine and many other courses. I specialise in remedial, sports and relaxation massage to assist you with optimal well-being, managing pain, and to prevent and manage injuries through the use of massage, myofascial cupping and dry needling, as well as education. I have worked with many sports individuals and teams from weekend warriors to the elite.
Sue Pannetier
Massage & Structural Bodywork Therapist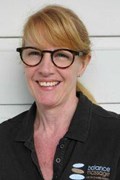 There is nothing more rewarding than being able to use soft tissue therapy to help people so that they can fulfill their everyday activities without pain, or are able to run, swim or cycle that extra mile. I'm motivated by a whole body approach to treating the cause of muscle tension and pain, to help relieve soft tissue imbalances and prevent injury. An additional interest includes assisting women with hormonal issues such as PMT, fertility, pregnancy and menopause using reflexology.
Danielle Ryburn
Massage Therapist, Aromatherapist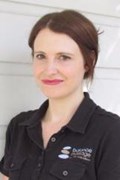 Registered with MNZ (Affiliated with Southern Cross), Extremely passionate about my role as a remedial massage therapist and all the physical and psychological benefits. Dedicated to working with each client's individual needs and goals. Trained as a remedial therapist and aromatherapist and enjoy incorporating essential oils into my treatments as an added holistic touch. Specialise in Remedial/Therapeutic, Relaxation/Swedish, Aromatherapy, Pregnancy and Sports treatments.
2 Sheehan Street, Ponsonby, Auckland
093780059
Monday

Tuesday

Wednesday

Thursday

Friday

Saturday

8:30am - 8:00pm

8:00am - 8:00pm

8:00am - 8:00pm

8:30am - 8:00pm

8:30am - 8:00pm

8:15am - 5:00pm